Sách ebook Anwar Returns: The Final Twist PDF EPUB PRC miễn phí bản tiếng Anh đọc trên máy tính – điện thoại – máy đọc sách hoặc bạn có thể đọc trực tiếp trên web. Sách Anwar Returns: The Final Twist thuộc thể loại Politics & Social Sciences, được viết bởi tác giả: Mark Trowell QC.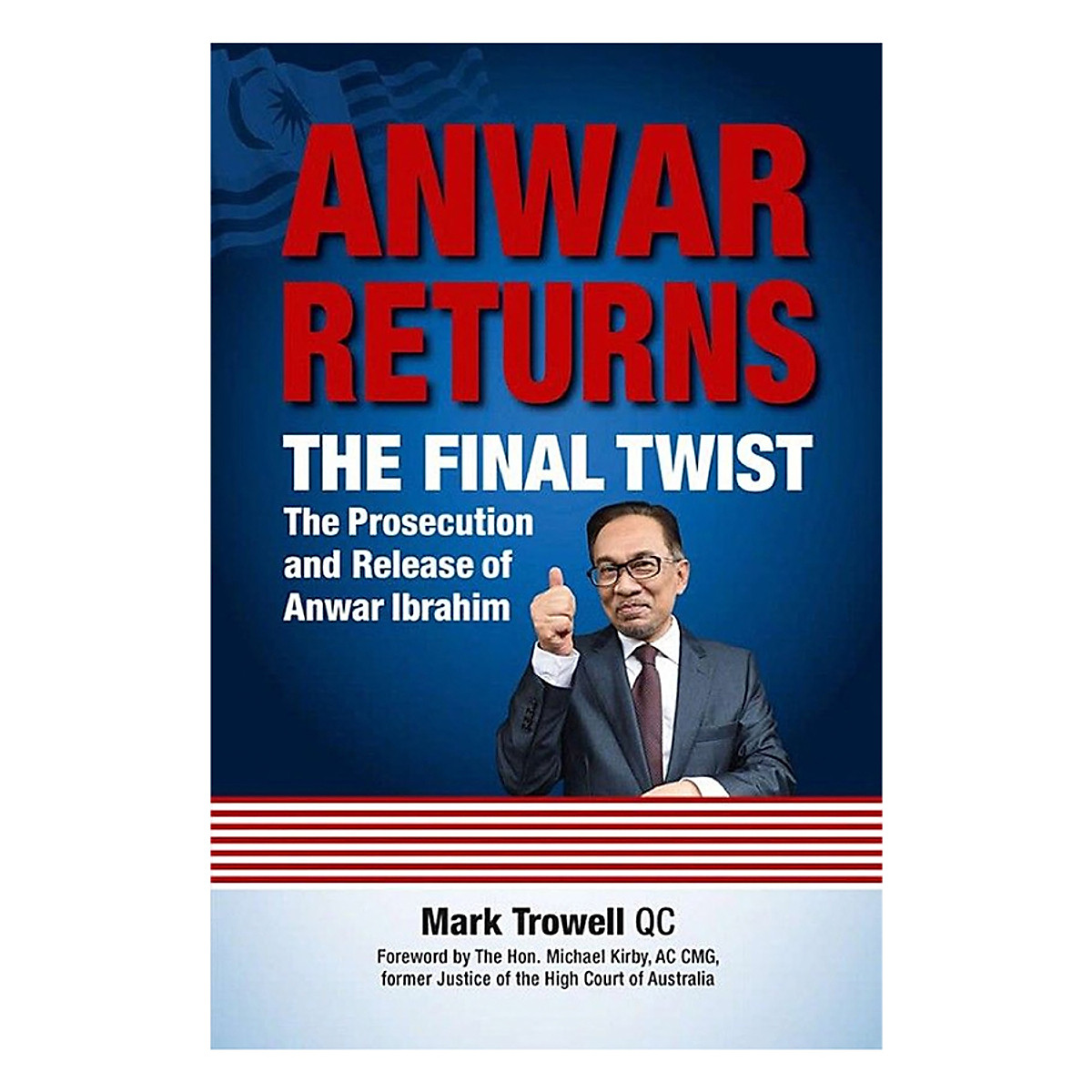 1. NHẬN XÉT
Chưa có nhận xét
2. GIỚI THIỆU SÁCH
About the Book
 
"Going to jail I consider a sacrifice I make for the people
of this country. My struggle will continue, wherever I am
sent and whatever is done to me. I pledge, and I will not
be silenced, I will fight on for freedom and justice and
I will never surrender."
– Anwar Ibrahim, 10 February 2015
 
On 16 May 2018, Anwar Ibrahim was released from prison and receives a full royal pardon from the King of Malaysia.
 
This was an astonishing turn of events for the former Deputy Prime Minister who was serving a second prison term for sodomy, a charge that Anwar has always refuted.
 
For Mark Trowell QC, who observed the criminal trials of Anwar Ibrahim, the release was as historic as the release of Nelson Mandela in South Africa. 
 
Read about the dramatic twists and turns in the prosecution of Anwar Ibrahim, from when he was first charged with sodomy in September 1998 to his vindication 20 years later. This book covers not only the trials and prosecution Anwar was subjected to and which led to the guilty verdict and sentence of fiveyears' imprisonment in February 2015, it also recounts the changing political tide sweeping through Malaysia that culminated in his historic release in 2018.
 
Mark Trowell also presents an exclusive interview with Datuk Seri Anwar Ibrahim. In a wide-ranging discussion, held in May 2018, Anwar reveals much about his time in prison, his new relationship with Prime Minister Mahathir Mohamad and his vision for Malaysia.
About the Author
 
MARK TROWELL QC is a leading criminal lawyer based in Western Australia. He is co-chair of the criminal law standing committee LAWASIA. In recent years, he has been an international observer reporting on behalf of LAWASIA, the Australian Bar Association, the International Commission of Jurists, the Commonwealth Lawyers Association and the Union Internationale des Advocats. He also represented the interests of the Geneva-based Inter-Parliamentary Union at the criminal trials of Anwar Ibrahim in Malaysia and General Sarath Fonseka in Sri Lanka. He is the author of Sodomy II: The Trial of Anwar Ibrahim, published in 2012.
3. THÔNG TIN SÁCH
Tác giả Mark Trowell QC
ISBN-13 9789814828598
SKU 9728932934538