Sách ebook Happy Teachers Change the World: A Guide for Cultivating Mindfulness in Education PDF EPUB PRC miễn phí trên máy tính – điện thoại – máy đọc sách hoặc bạn có thể đọc trực tiếp trên web. Sách Happy Teachers Change the World: A Guide for Cultivating Mindfulness in Education thuộc thể loại Education – Teaching, được viết bởi tác giả: Thích Nhất Hạnh.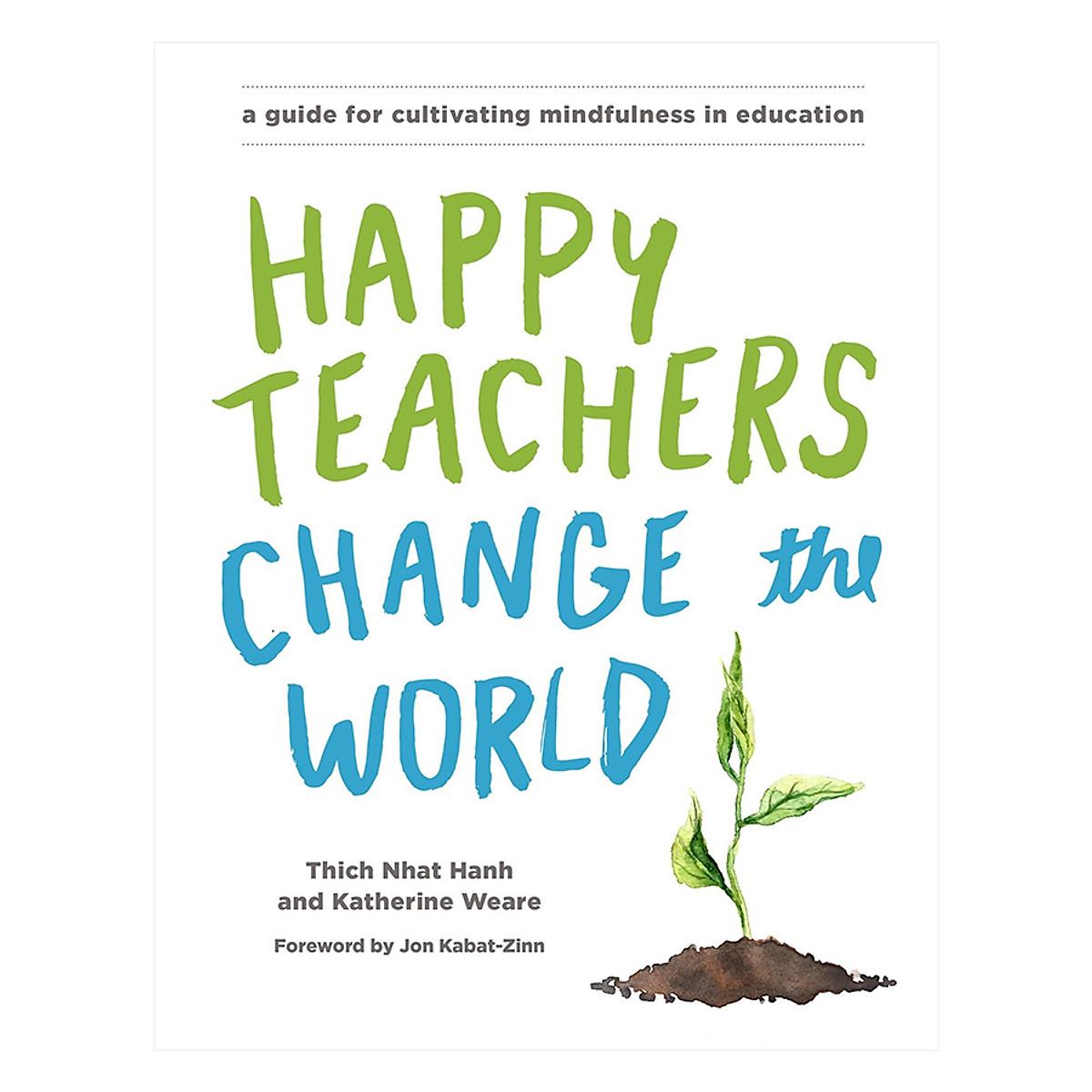 1. NHẬN XÉT
Chưa có nhận xét
2. GIỚI THIỆU SÁCH
Happy Teachers Change the World is the first official, authoritative manual of the Thich Nhat Hanh/Plum Village approach to mindfulness in education. Spanning the whole range of schools and grade levels, from preschool through higher education, these techniques are grounded in the everyday world of schools, colleges, and universities.
Beginning firmly with teachers and all those working with students, including administrators, counselors, and other personnel, the Plum Village approach stresses that educators must first establish their own mindfulness practice since everything they do in the classroom will be based on that foundation.
The book includes easy-to-follow, step-by-step techniques perfected by educators to teach themselves and to apply to their work with students and colleagues, along with inspirational stories of the ways in which teachers have made mindfulness practice alive and relevant for themselves and their students across the school and out into the community.
The instructions in Happy Teachers Change the World are offered as basic practices taught by Thich Nhat Hanh, followed by guidance from educators using these practices in their classrooms, with ample in-class interpretations, activities, tips, and instructions. Woven throughout are stories from members of the Plum Village community around the world who are applying these teachings in their own lives and educational contexts.
About the Author
Thich Nhat Hanh is one of the most revered Zen teachers in the world today. His best-selling books include Be Free Where You Are and Peace of Mind. He lives in Plum Village in southwest France. Nhat Hanh has been teaching the art of mindful living for more than 70 years.
Katherine Weare, PhD, is Professor at the University of Southampton and the University of Exeter. She is internationally known for her writing, speaking, research, and development work on mindfulness and compassion for children and young people and those who care for them. Since 2000 she has advised the English government's Department for Children, Schools, and Families on policy in the area of social and emotional learning. She is an honorary member of the Society of Public Health Medicine, and a board member of the international network INTERCAMHS (International alliance for child and mental health in schools). She also serves on the editorial boards of several mental health journals.
3. THÔNG TIN SÁCH
Công ty phát hành Parallax Press
Nhà xuất bản Parallax Press
Tác giả Thích Nhất Hạnh, Katherine Weare
ISBN-13 9781941529638
Kích thước 7 x 1 x 9 inches
Số trang 400
SKU 2089306857646