Sách gốc tiếng Anh ebook Speak Now 1 Workbook PDF EPUB PRC miễn phí dành cho máy tính – điện thoại – máy đọc sách hoặc bạn có thể đọc trực tiếp trên web. Sách Speak Now 1 Workbook thuộc thể loại ELTs, được viết bởi tác giả: .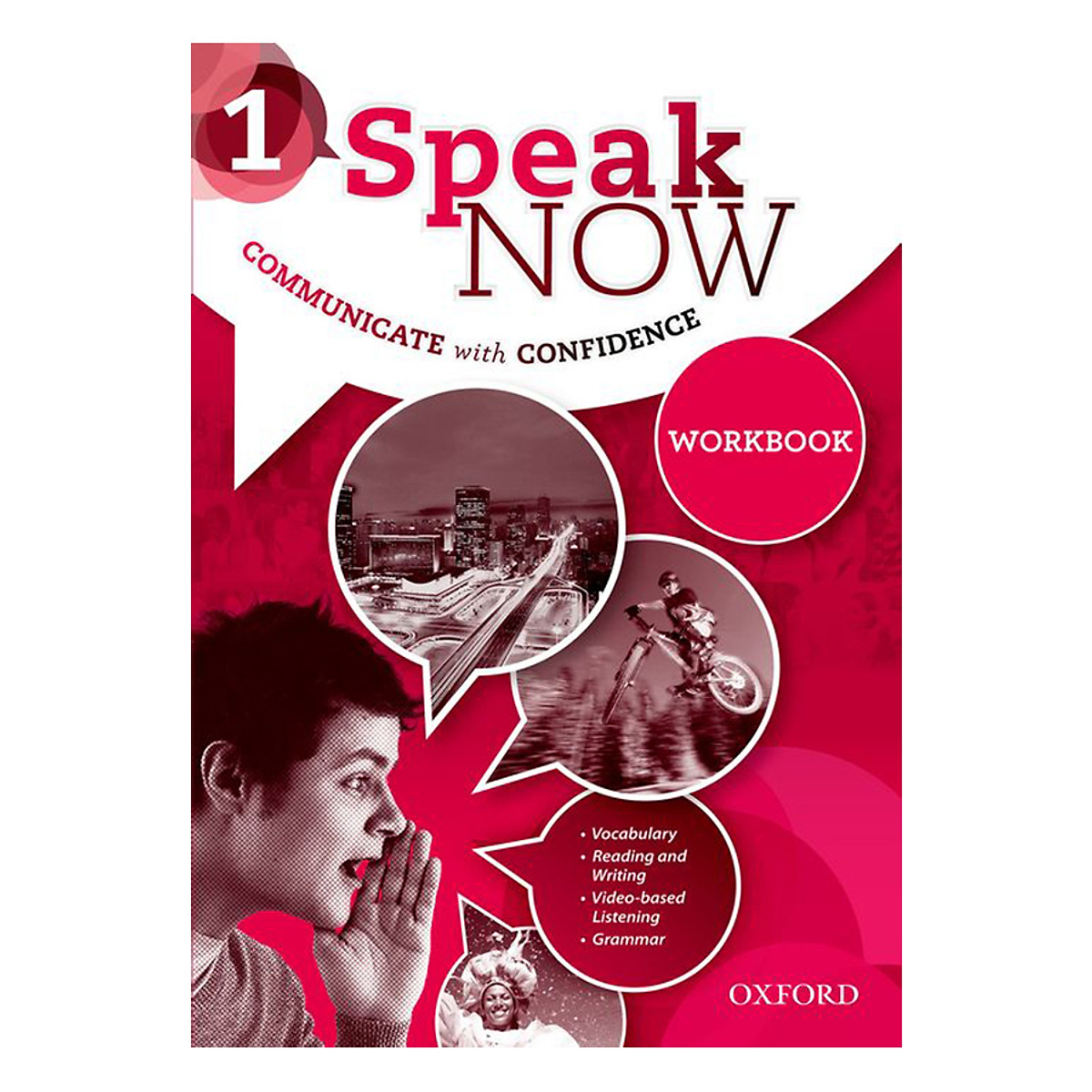 1. NHẬN XÉT
Đang chờ nhận xét
2. GIỚI THIỆU SÁCH
Speak Now 1 Workbook
Communicate with confidence with Speak Now.
With Video and Online Practice.
Speak Now is a four-level speaking course which develops students' communication skills both in and out of the classroom.
Every activity in Speak Now includes a speaking component. Video activities are integrated every four lessons, providing real-life language models for students.
Students can also improve their listening, speaking, and pronunciation skills outside class through Online Practice. Featuring new audio, students can practice their pronunciation through a speak and record function.
Special Features
A speaking component in every activity develops confident and successful speakers.
Online practice features a record and listen function to help students improve their pronunciation skills outside the classroom.
Integrated video brings language to life and illustrates useful everyday language.
Review pages and testing material enables students to check their progress.
Multi-skills bonus pack for expanding lessons to include all four skills.
3. THÔNG TIN SÁCH
Công ty phát hành Oxford University Press
Ngày xuất bản 03-2017
ISBN-13 9780194030526
Kích thước 21.5 x 29.5 cm
Loại bìa Paperback
Phiên bản 2017
SKU 2296606490118